MOVIDESK

FOLDY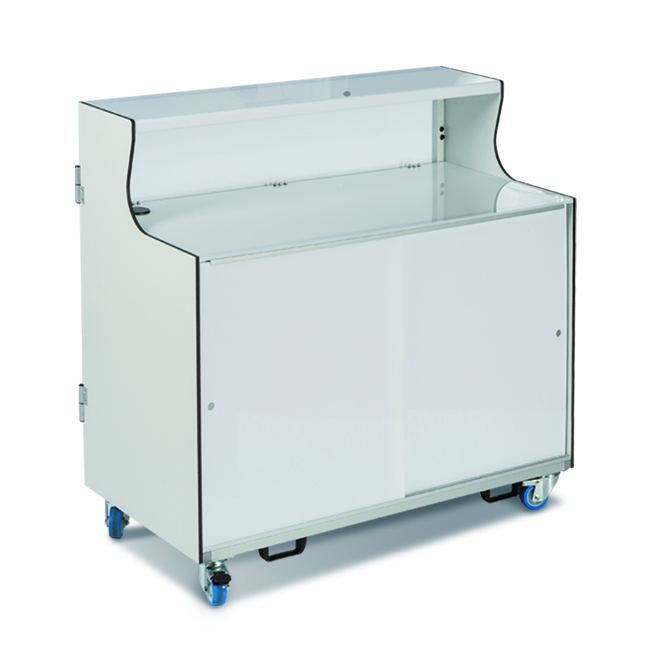 Foldy is a solid and customizable desk. The materials used are stainless and water resistant which are appropiate to keep the item in open-air ambience.

DIMENSIONS
HEIGHT : in working phase 1159 mm. / closed 254 mm.
WIDTH : 1222 mm.
DEPTH : in working phase 602 mm. / closed 1048 mm.
MATERIALS
stainless steel
aluminum anodized
plexiglass
Aluminum frame anodized 20 microns

Structure in high pressure laminate panels.

Benchwork in plexiglass 10 mm.

2 sliding doors in HPL panels with holes.

4 Stainless steel wheels with high load capacity, 2 with brakes

Weight: 45 kg

Warranty: 2 years
GUARANTEED FOR OUTDOOR USE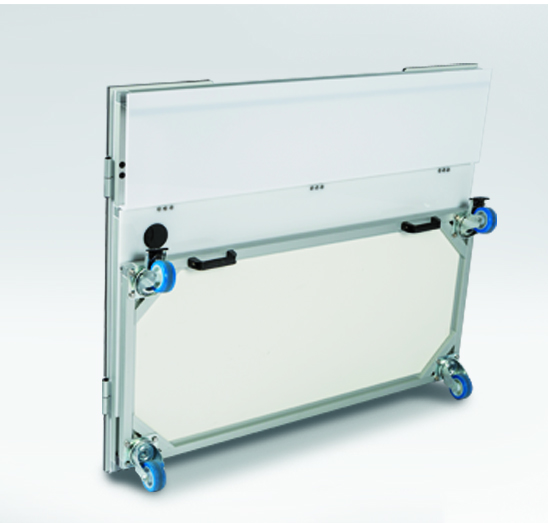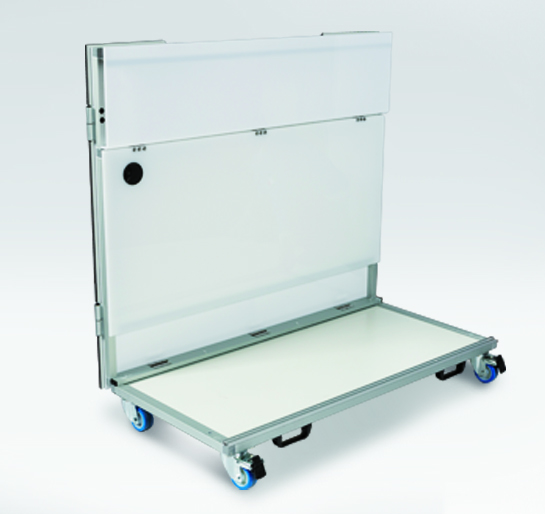 Foldy is easy to storage and move.

Its verstility and design makes it unique in all aspects. Events or promotions that require a high level of image have in Foldy the ideal ally.

Available in various colors to choose from the catalog.