THE SYSTEM
Modular outdoor and indoor bar counter MOVI
BAR

, modular reception desk MOVI

DESK
THE SYSTEM
The system was born to creates professional working spaces which can be permanent or temporary, external o internal. It is based on independent modules and modular.
The linear modules are constituted by a front part with tilting shelf exhibition (customer side) and a rear zone provided with a worktop and a storage compartment below for professional equipment.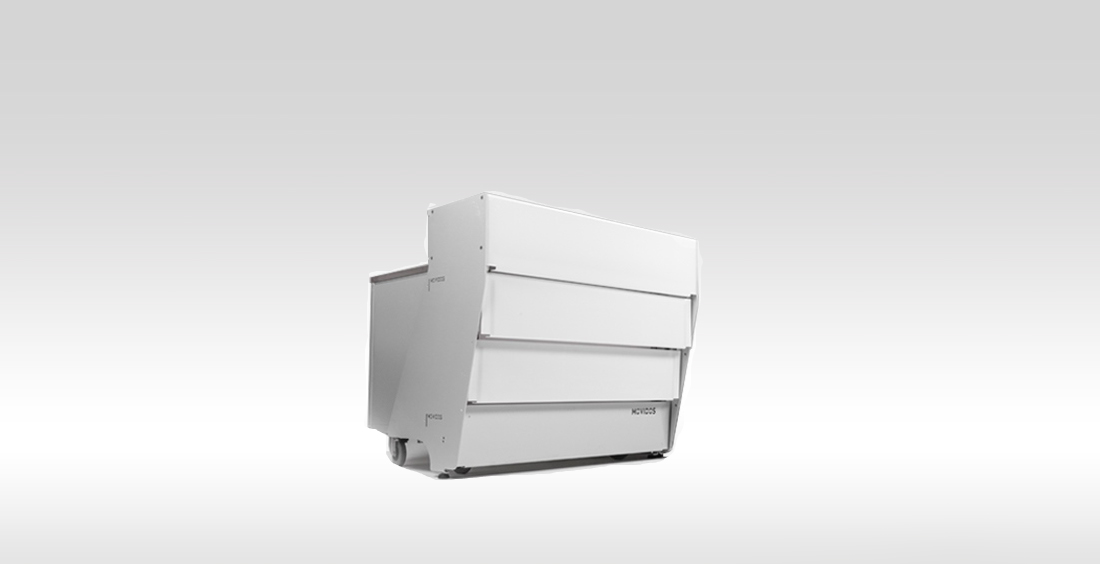 AN EFFICIENT MECHANISM
This mechanism for opening and closing allows to reduce sizes which is helpful for transportation. By combining linear and corner modules you can get an endless range of shapes and sizes. In addition, the corner module can be closed easily.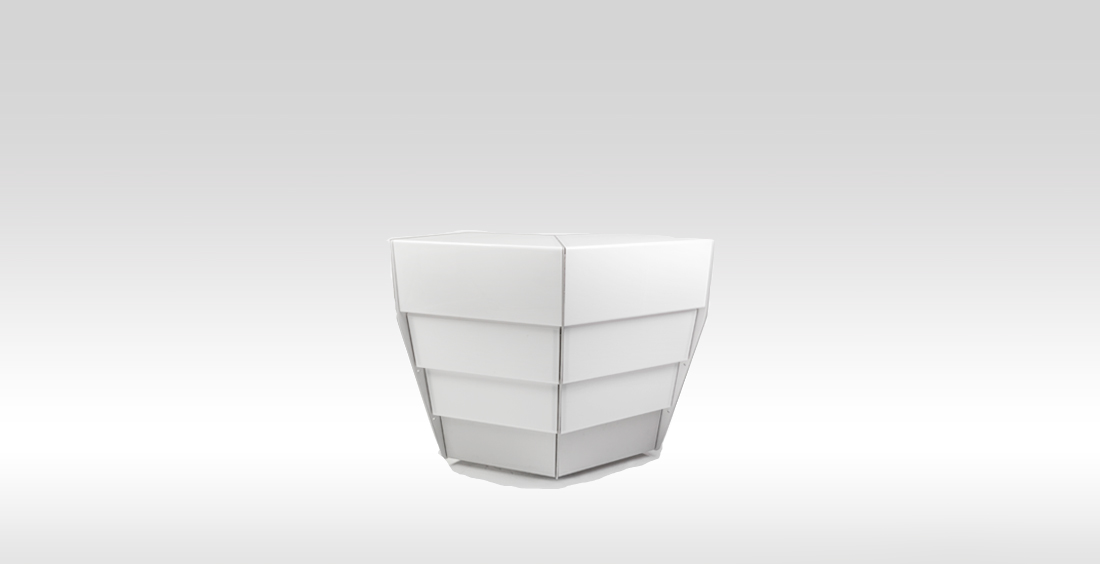 IS EASY TO FOLD
Its amortisable mechanism makes it simple to fold, store and carry.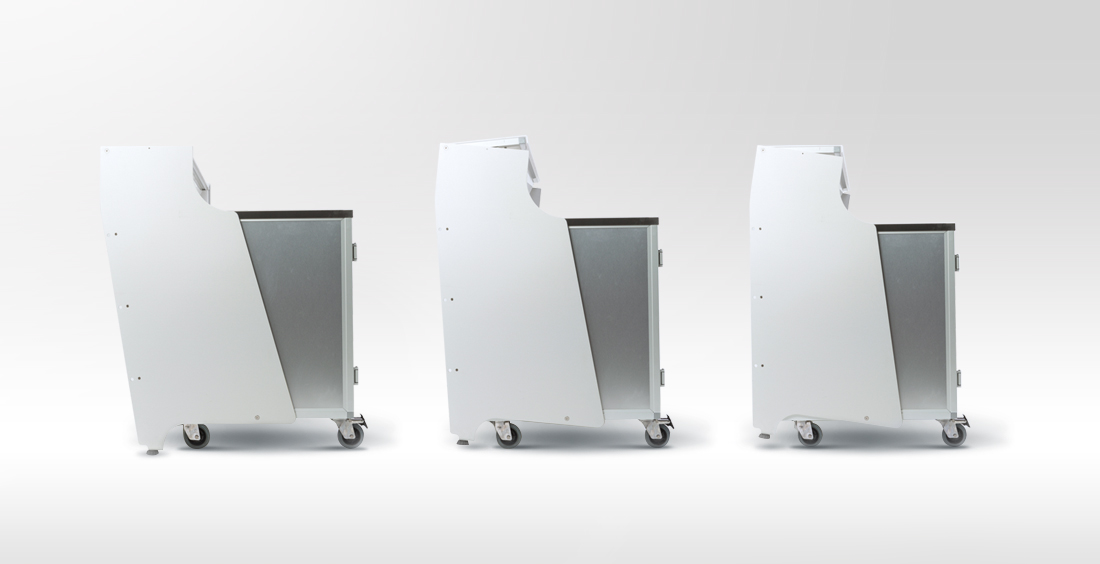 ADD NEW ELEMENTS
The bench can be implemented over time. Whenever the customer desires, new elements can be added to expand and improve the equipment.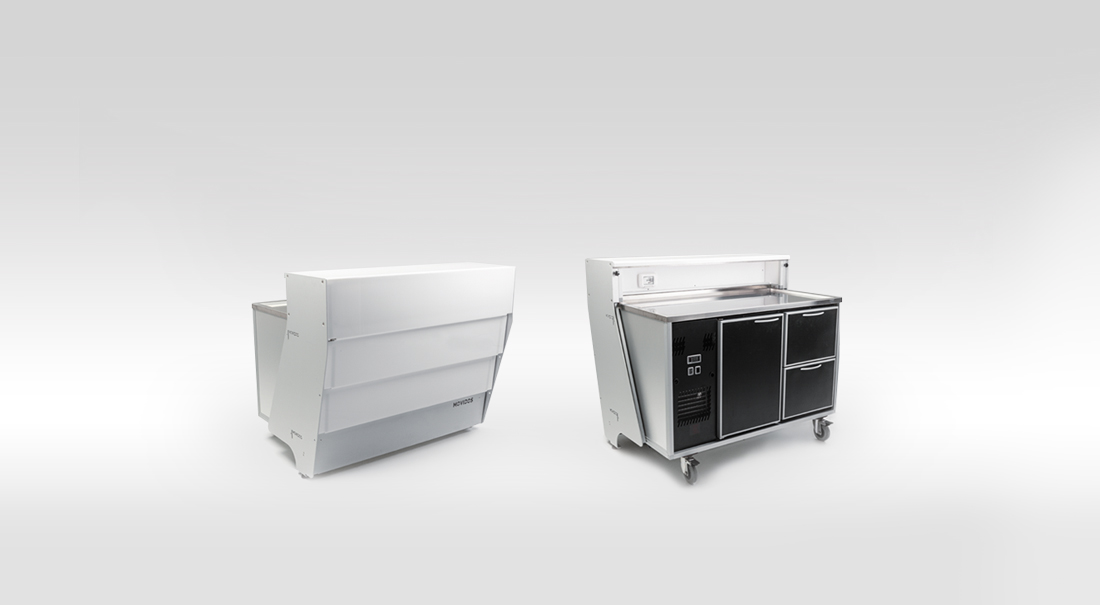 BAR COUNTER OR RECEPTION DESK
The system can be either used as a bar counter or reception desk.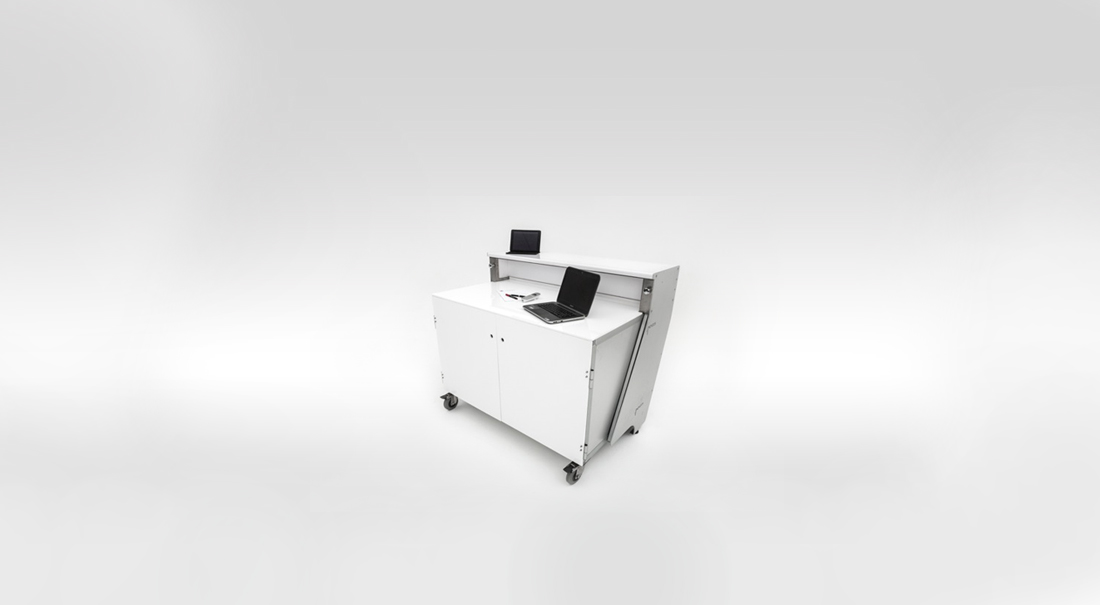 SEPARABLE AND MODULAR SHAPES
Each item can be effortlessly disassembled, separated or reshape according to the customer's need. The materials used in the modules are resistant to outdoor spaces.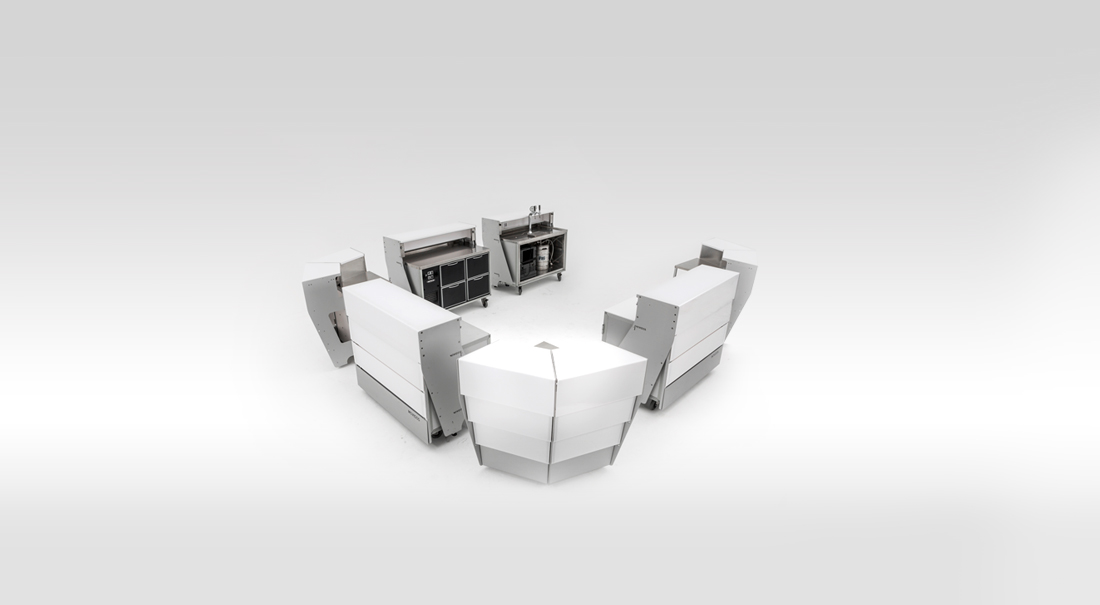 ADDING OR REMOVING MODULES
The versatile designs allow to add or remove other modules.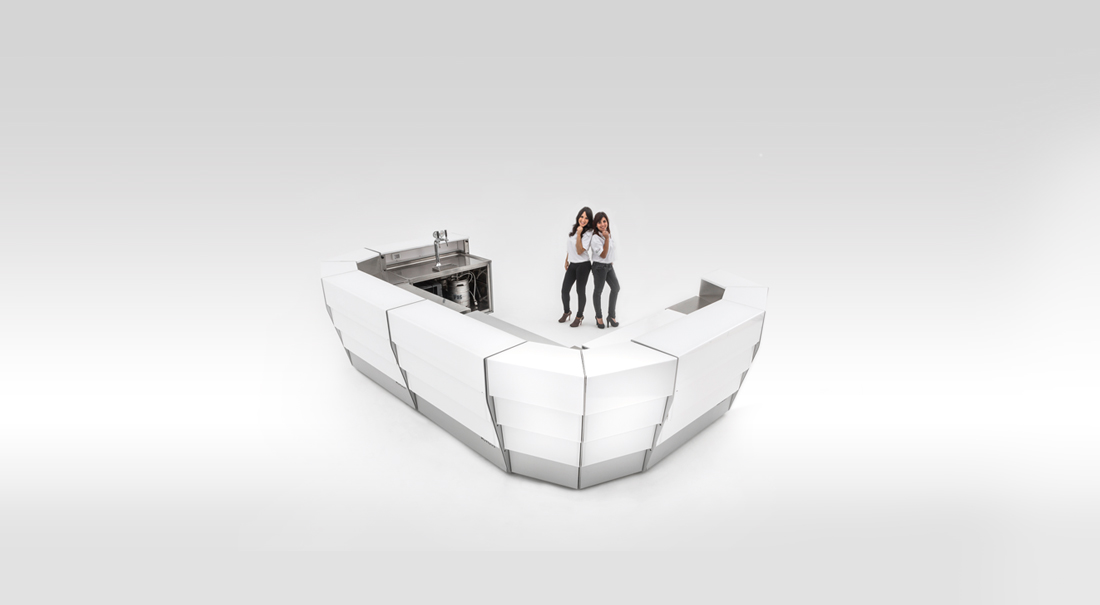 HIGH QUALITY MATERIALS
Each piece is made with high quality aluminum, steel and plastic. The Company guarantees it.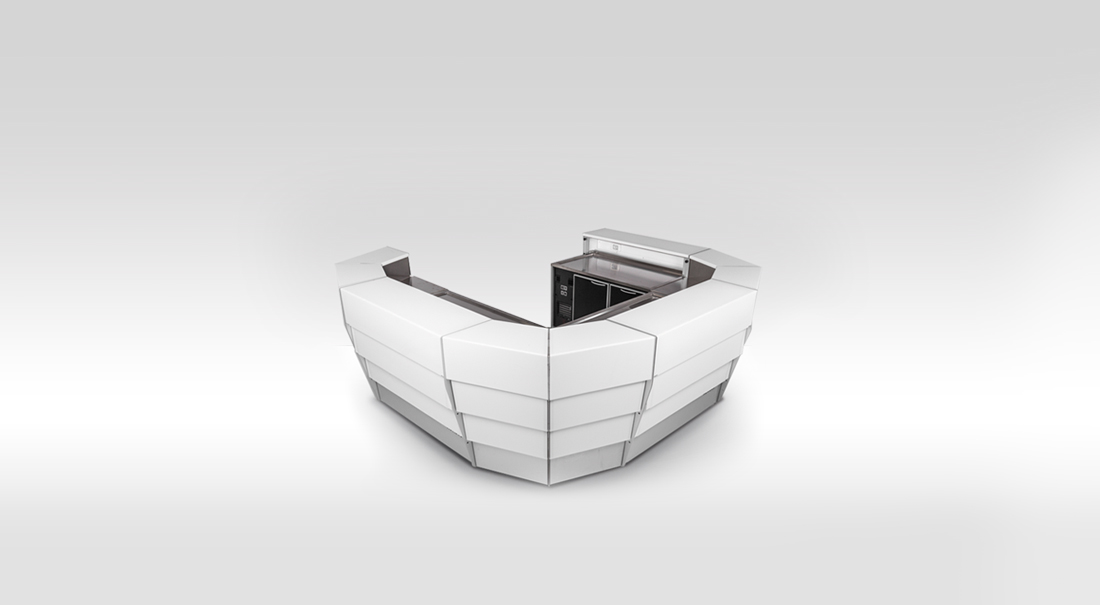 The furniture can be equipped with certified electric system IP65. The lighting RGBW is manageable with a remote control that allows the customer to comfortably regulate the intensity and changes in a wide range of colors and sequences. The LED bars are facile to replace when needed.