MOVIDESK

SMART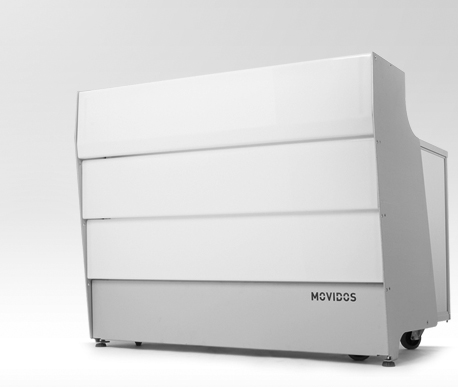 BASE LINEAR MODULE
MDSMART
The missing link, it is the result of years of research and development . Elegant and functional, foldable to reduce size, easily movable, modular but also it can be equipped with professional systems . The modules can be obviously closed and moved without remove the material inside . The external cover can be easily washed also inside, and in the case of damage each part can be replaced very quickly .
Your reception desk will remain new for years and in the future personalize with new. The metal structure makes it indestructible , the materials used and the possible configurations make it unique .

DIMENSIONS
HEIGHT : 1151 / 1250 mm
WIDTH : 1400 mm
DEPTH : 790 / 900 mm
MATERIALI
stainless steel
aluminum anodized
plexiglass
PLANTS ON REQUEST
electrical system 220V IP66 CEI
lighting system WRGB IP66
remote control
hi-fi stereo speakers and MP3 player
ACCESSORIES ON REQUEST
anodized aluminum sides mm.6
stainless steel worktop AISI 310
closing doors plexiglass 10 mm. or HPL 6mm.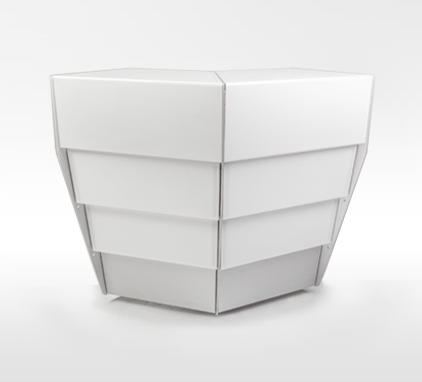 ANGULAR MODULE
MDASMART
Combined with the LINEAR BASE MODULE creates the most different configurations, useful to create dynamism and liveliness and to achieve the ideal form in the basal area of the environment in which it is placed.
DIMENSIONS
HEIGHT : 1151 mm.
WIDTH : 1007 mm.
DEPTH : 982 mm.
MATERIALS
stainless steel
aluminum anodized
plexiglass
PLANTS ON REQUEST
electrical system 220V IP66 CEI
lighting system WRGB IP66