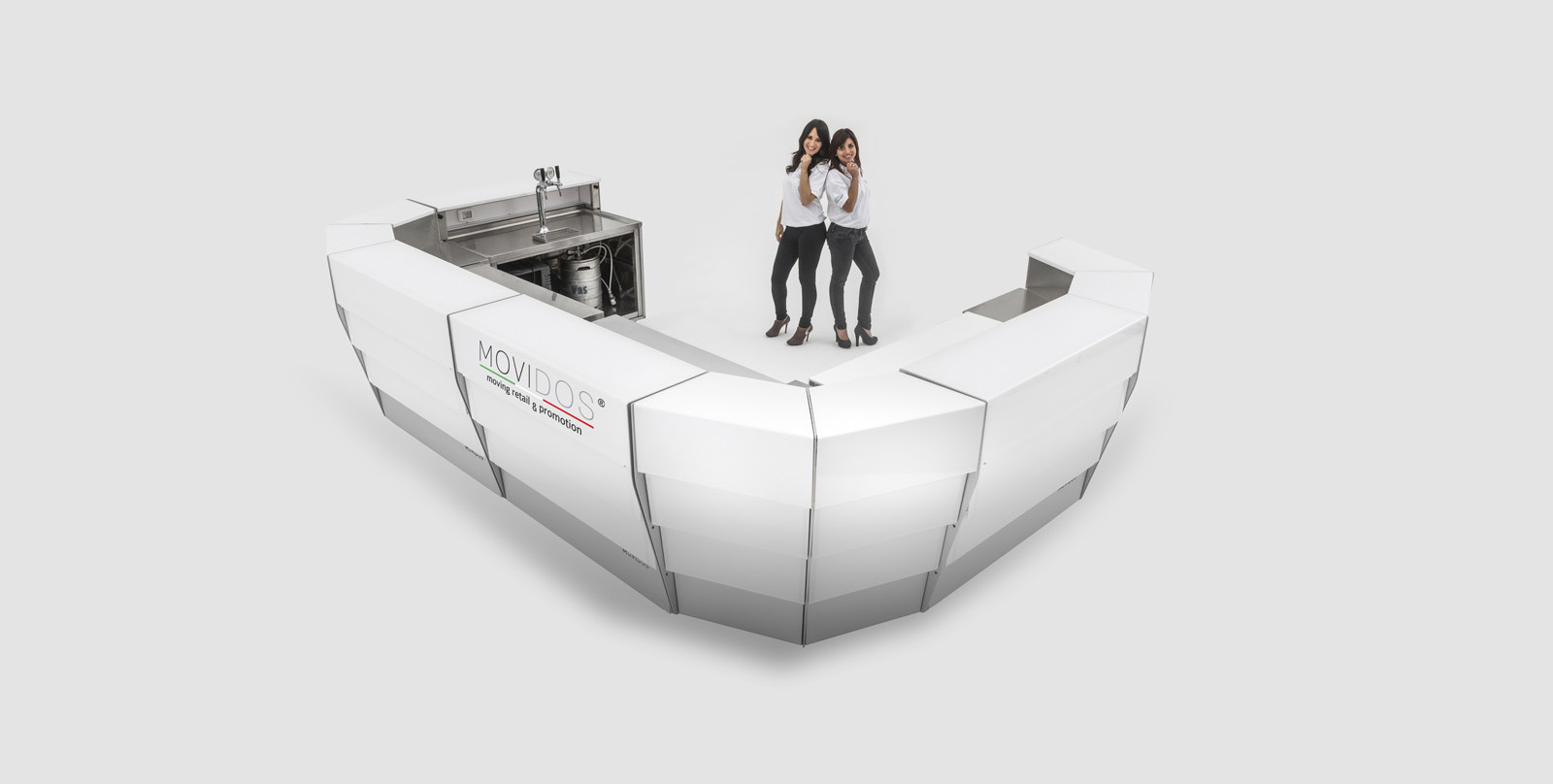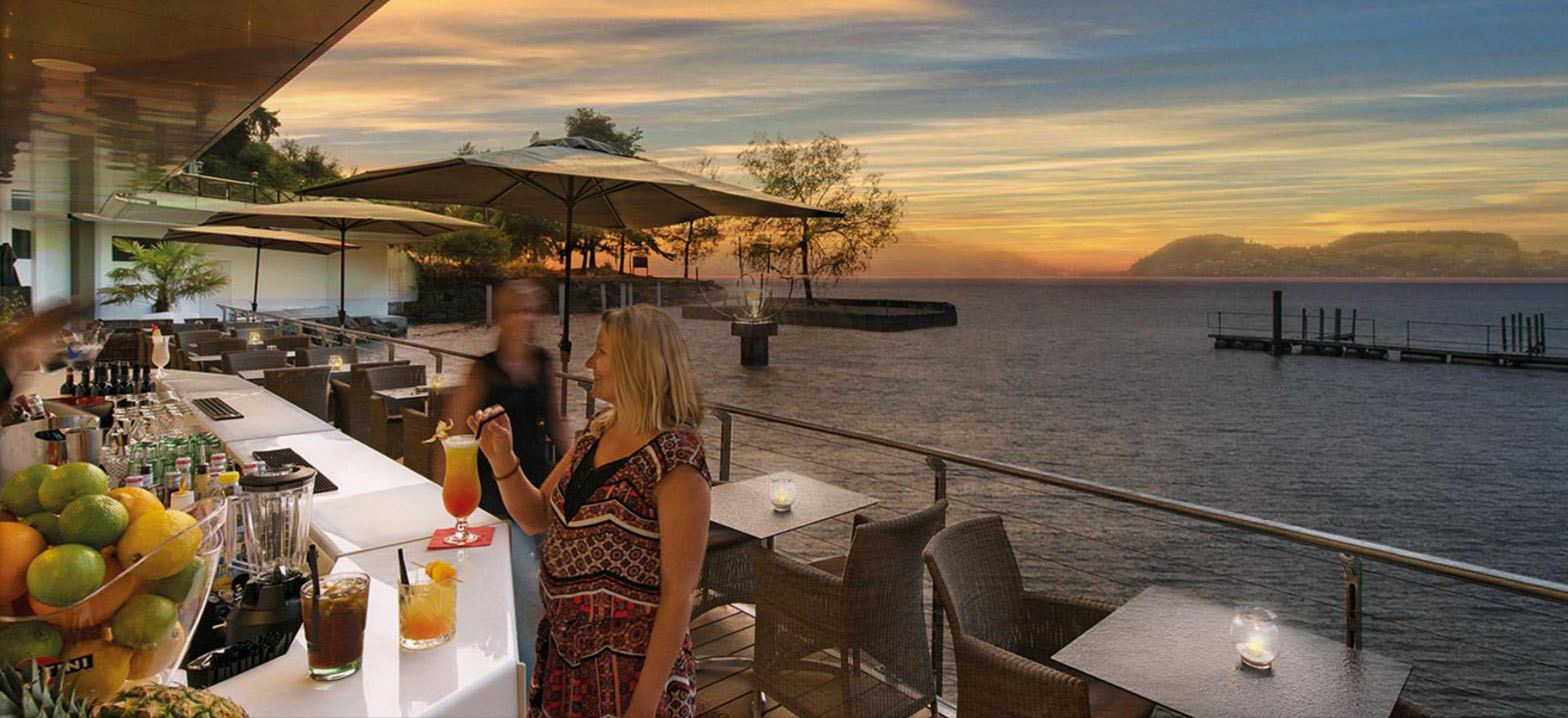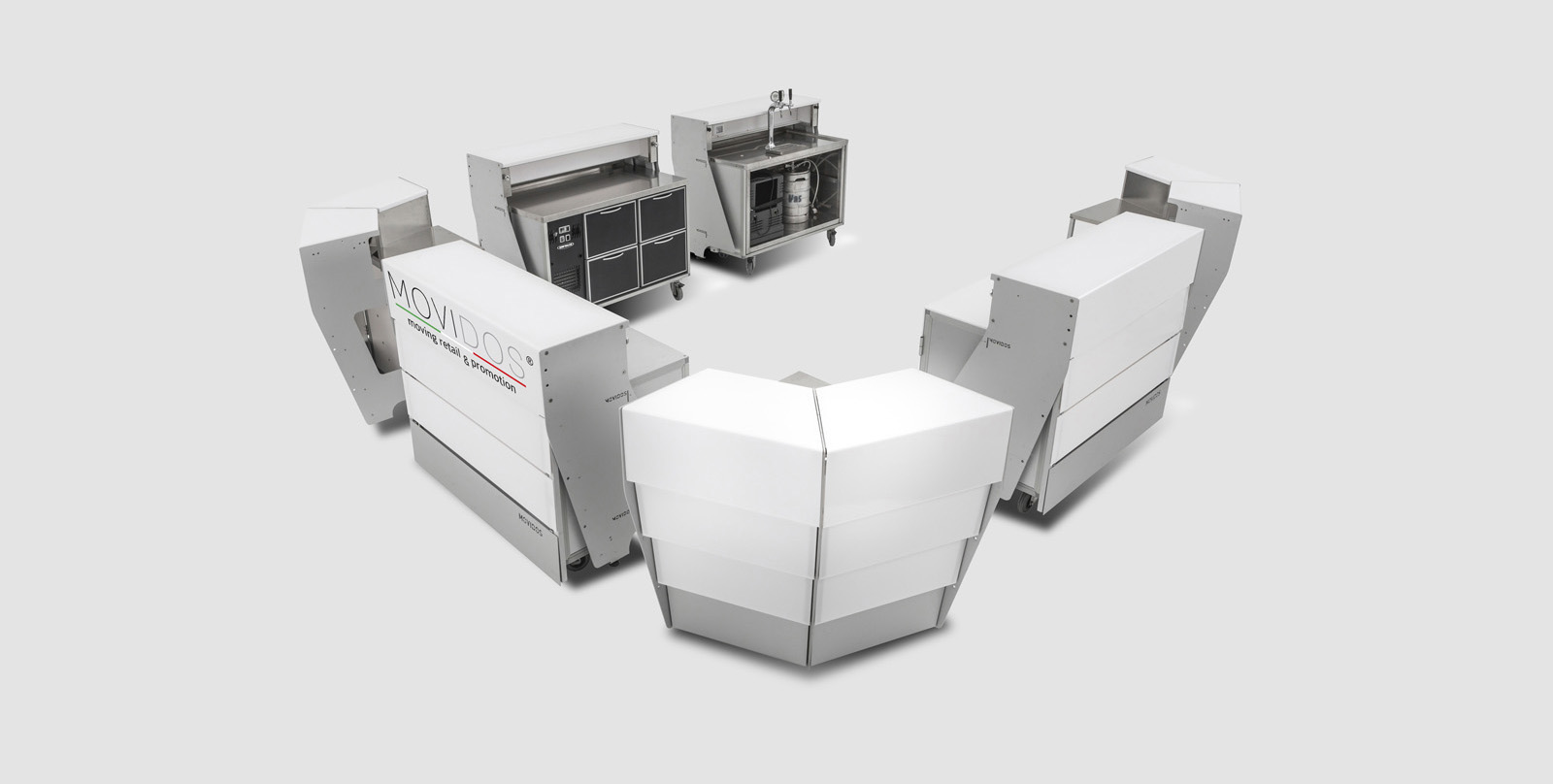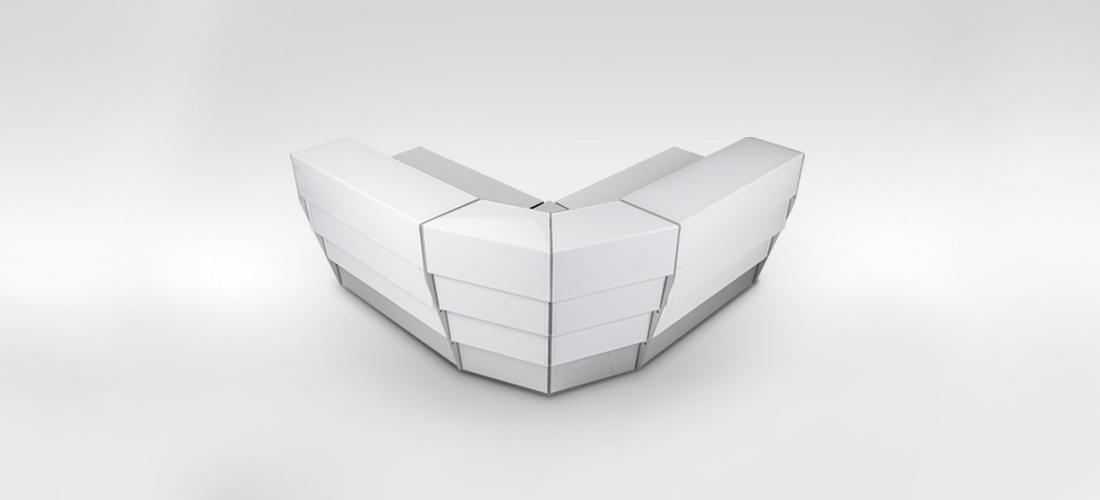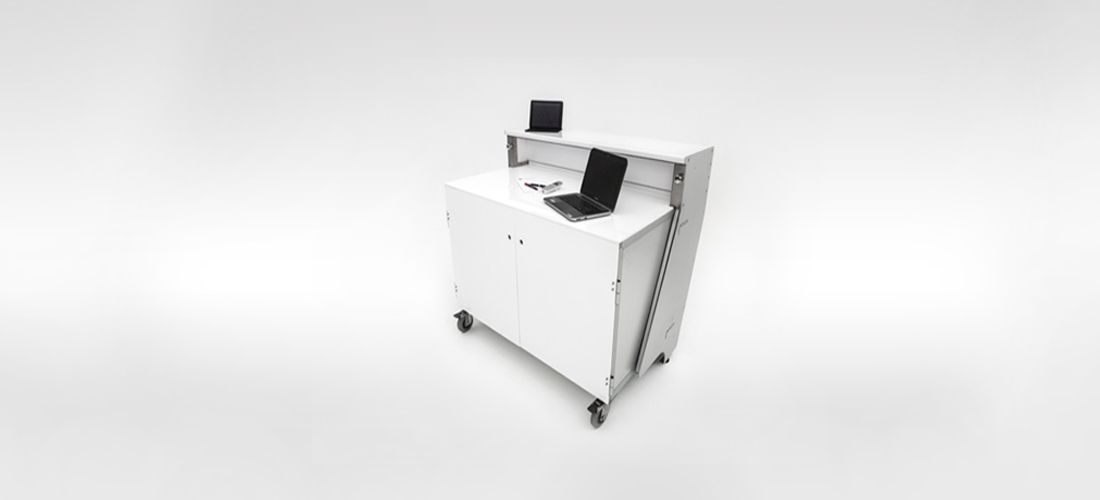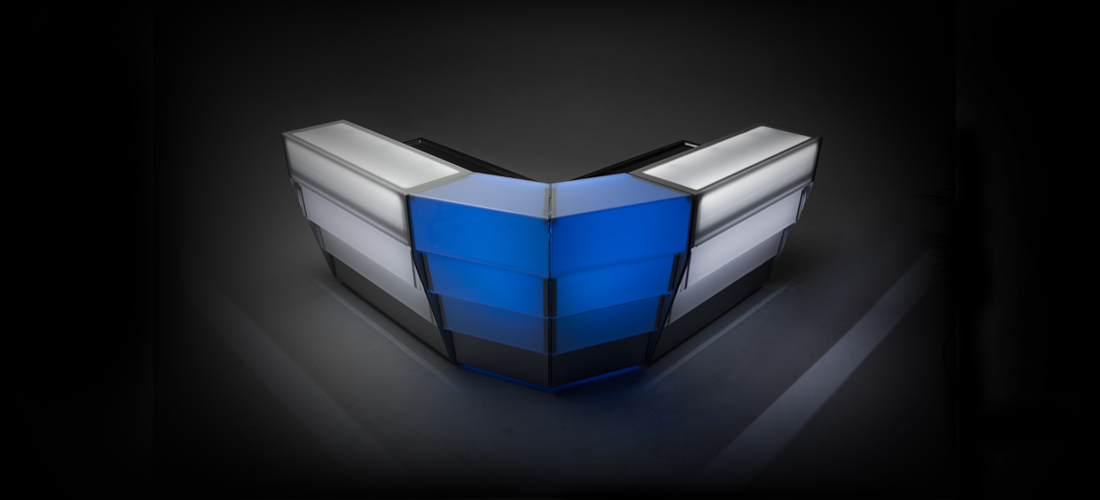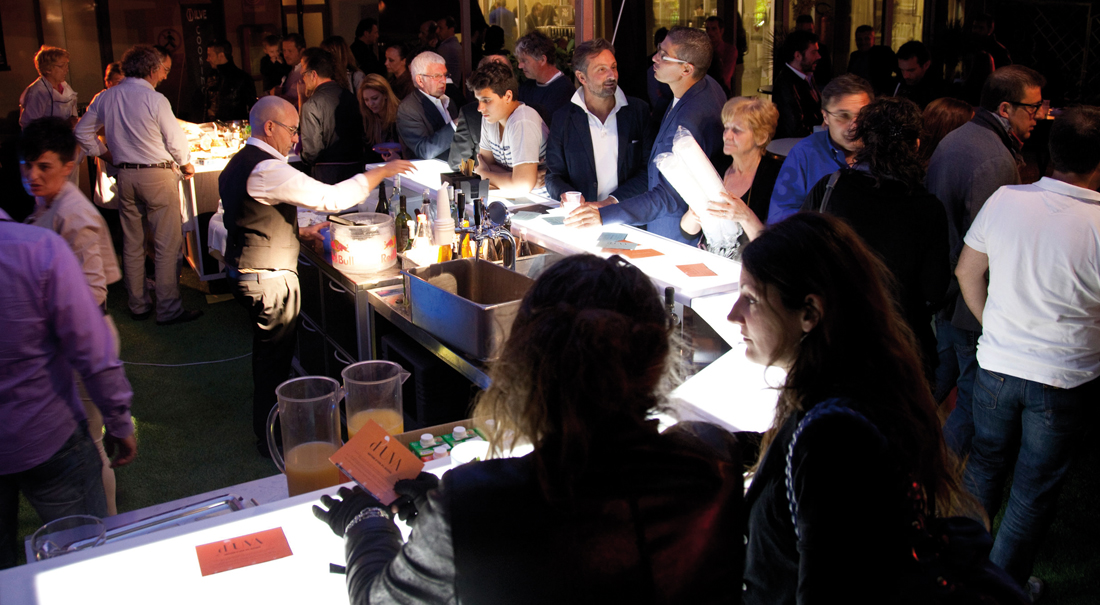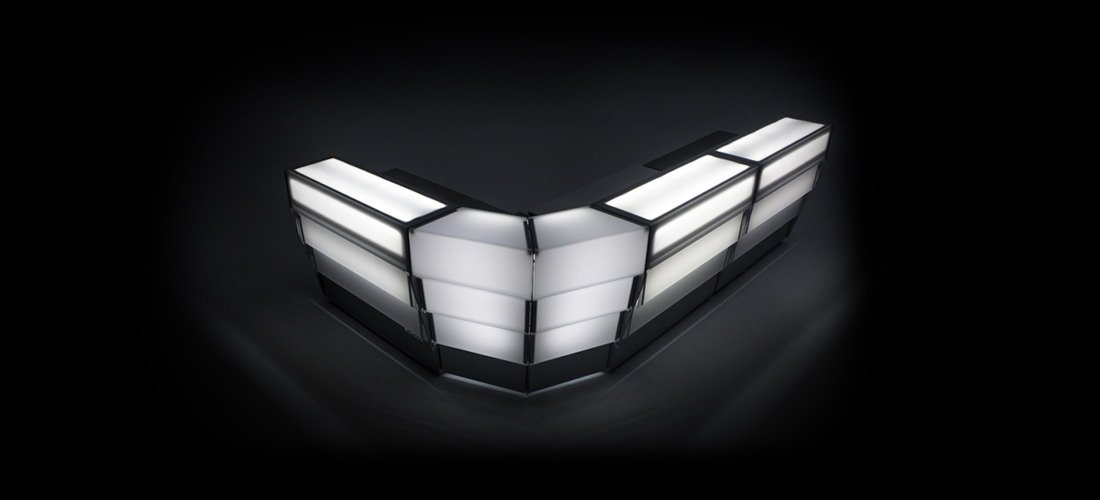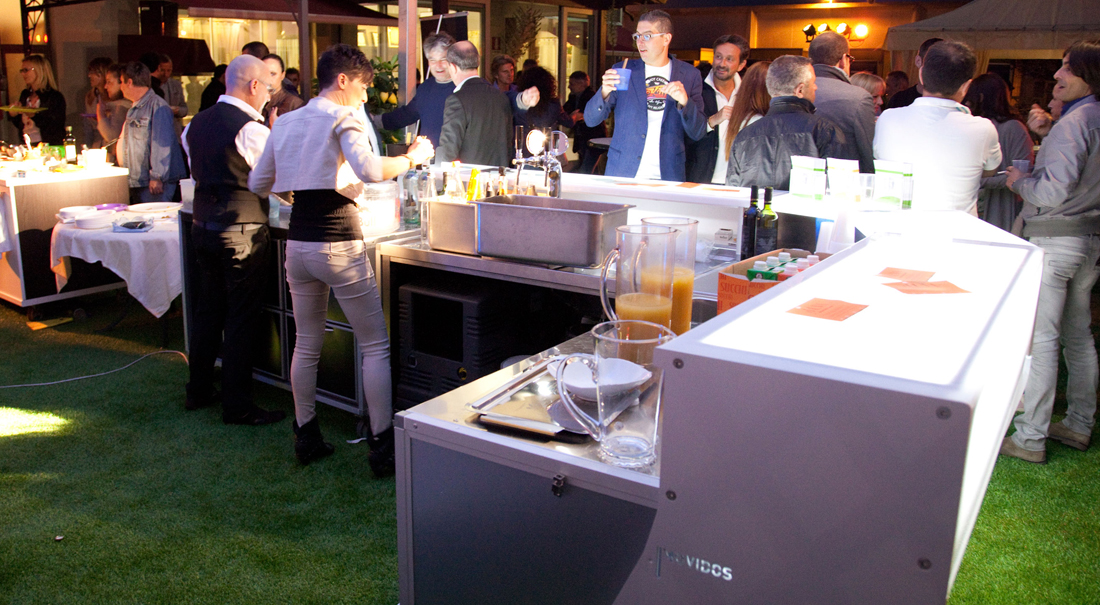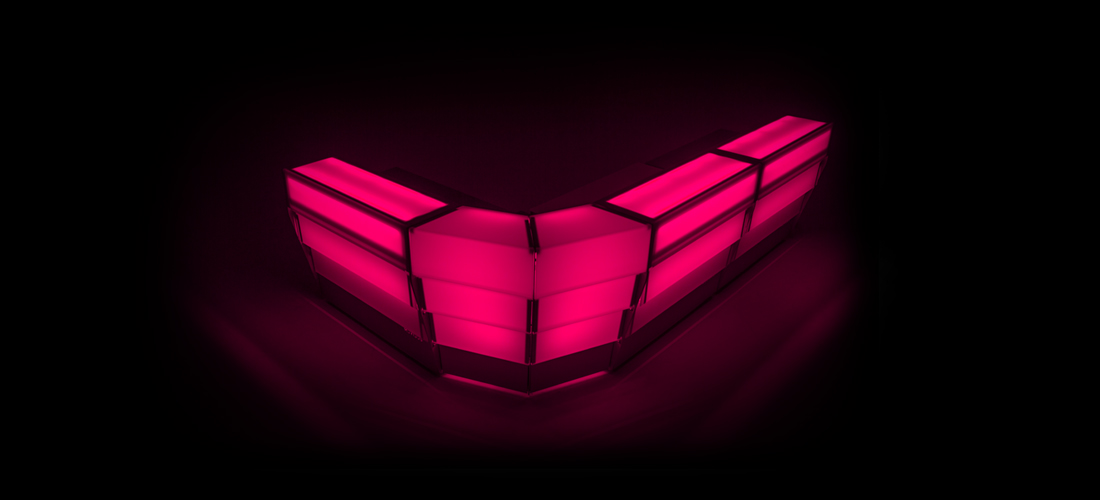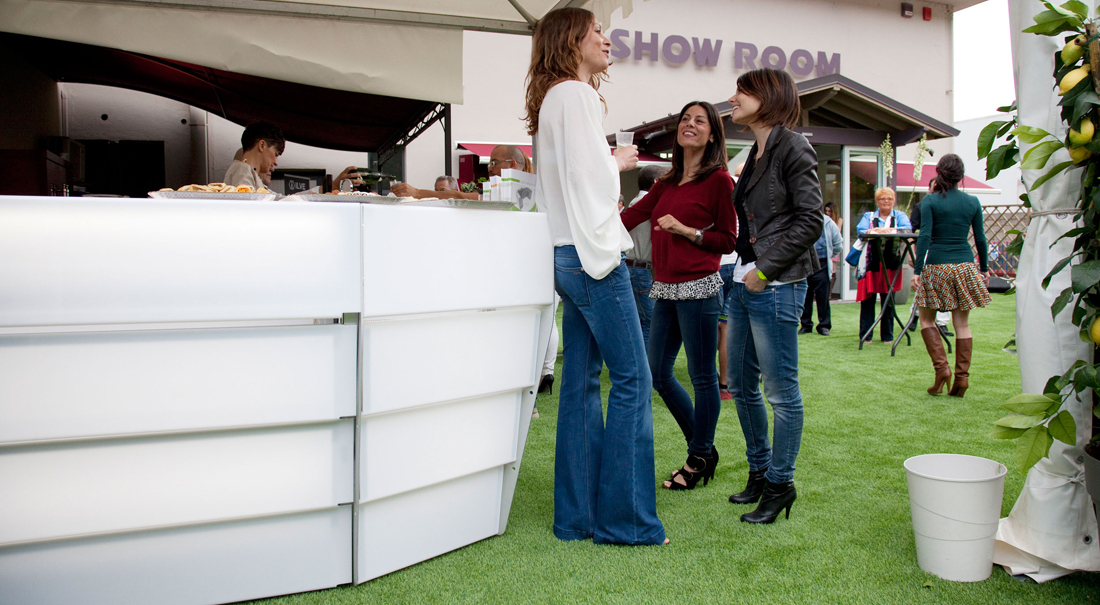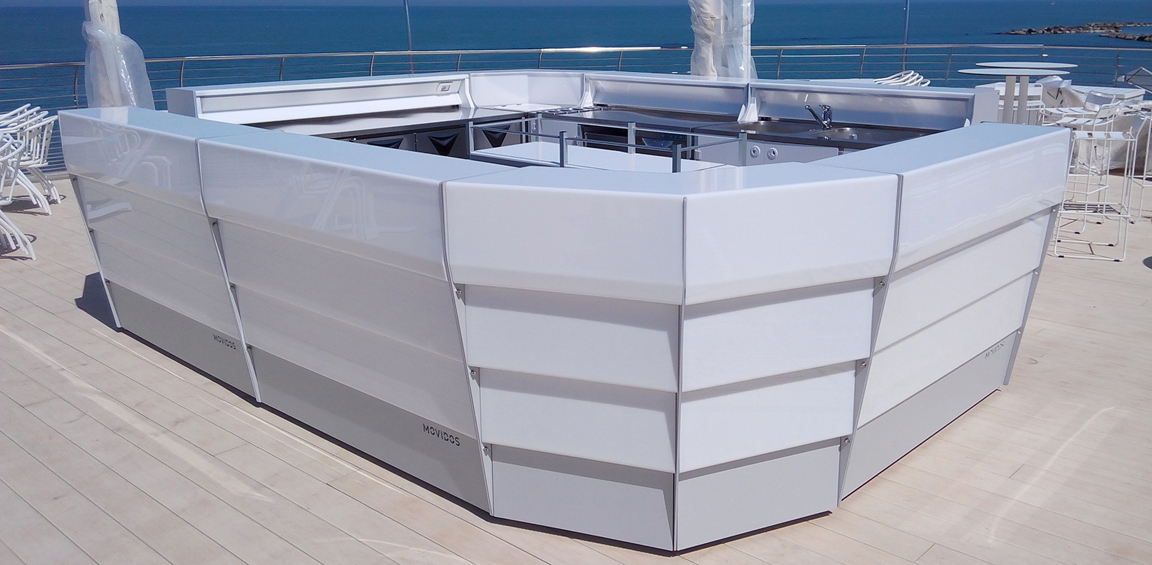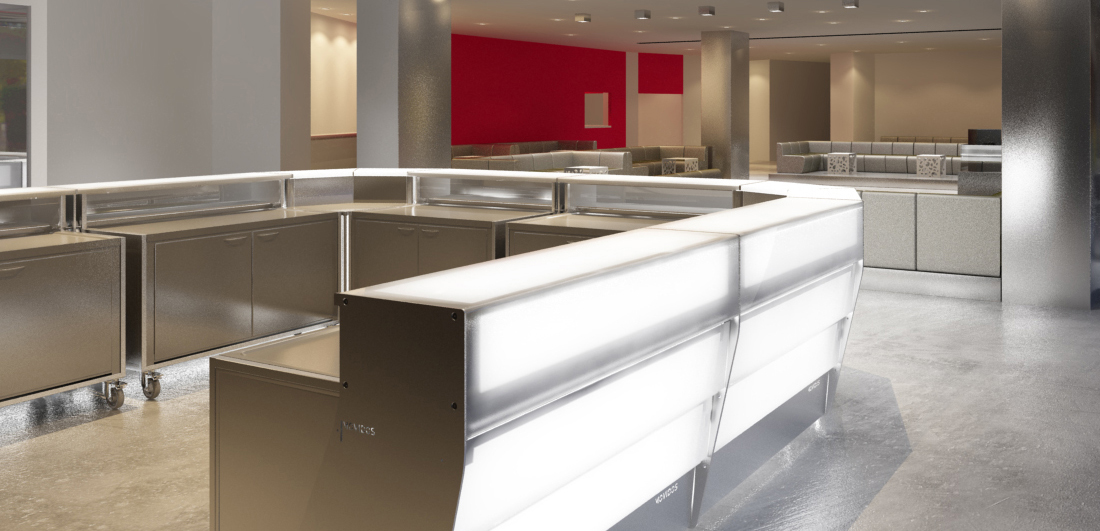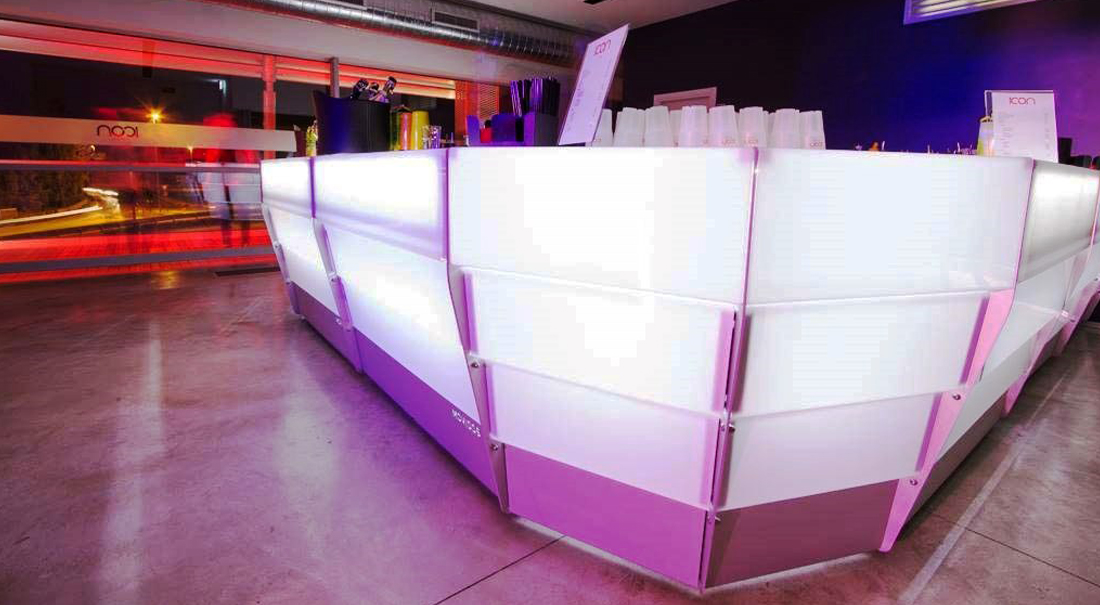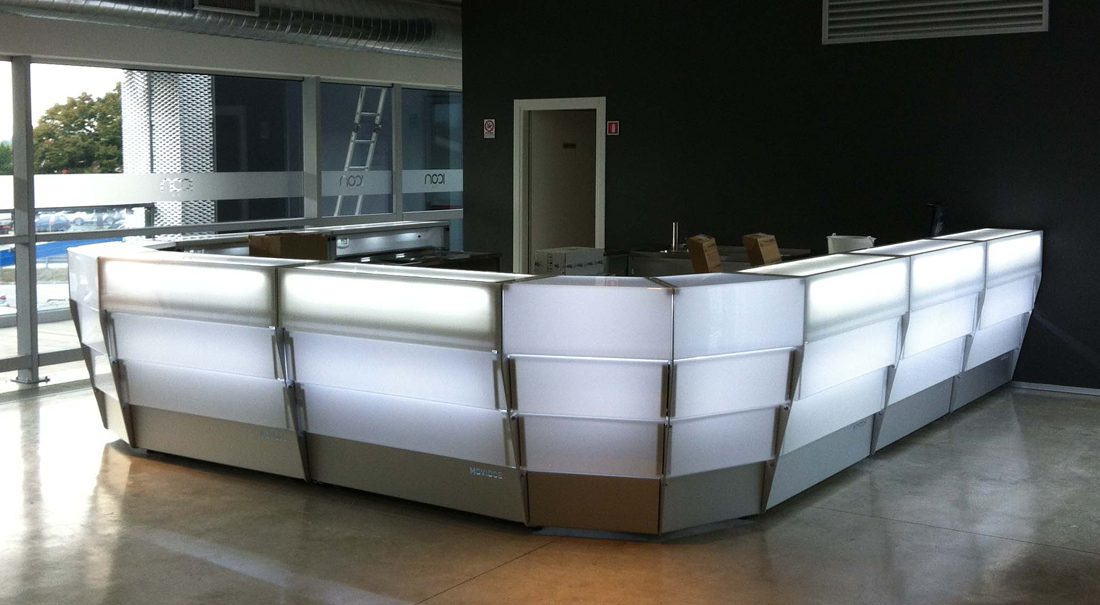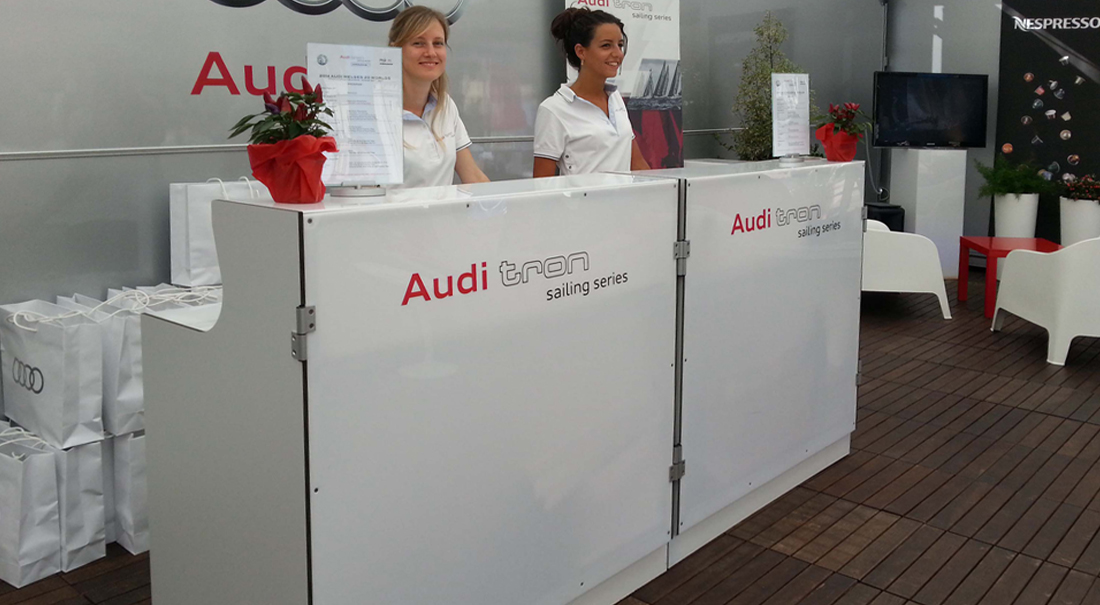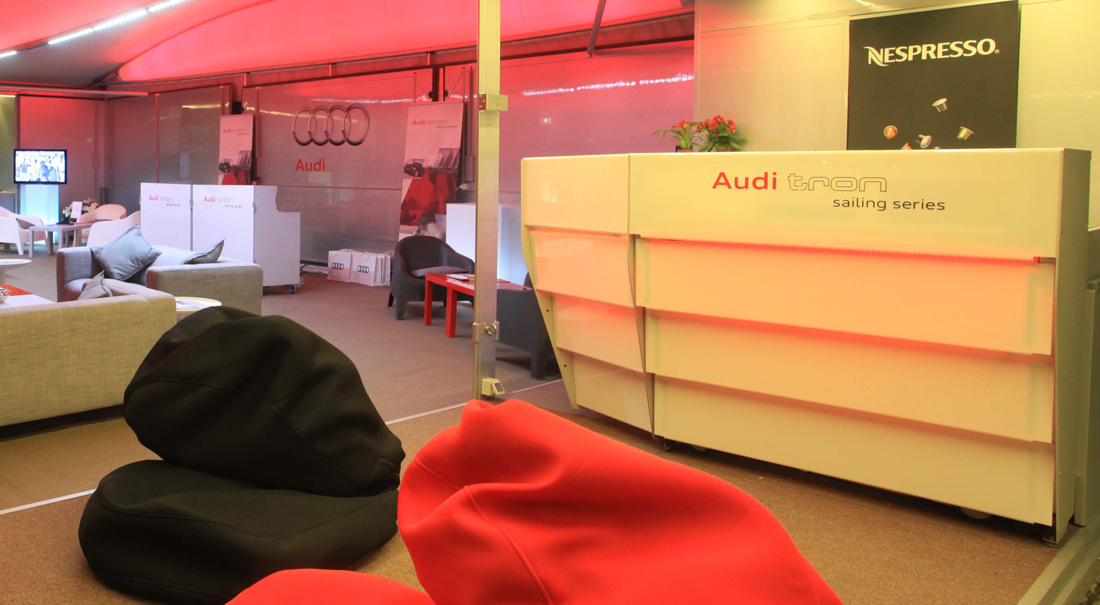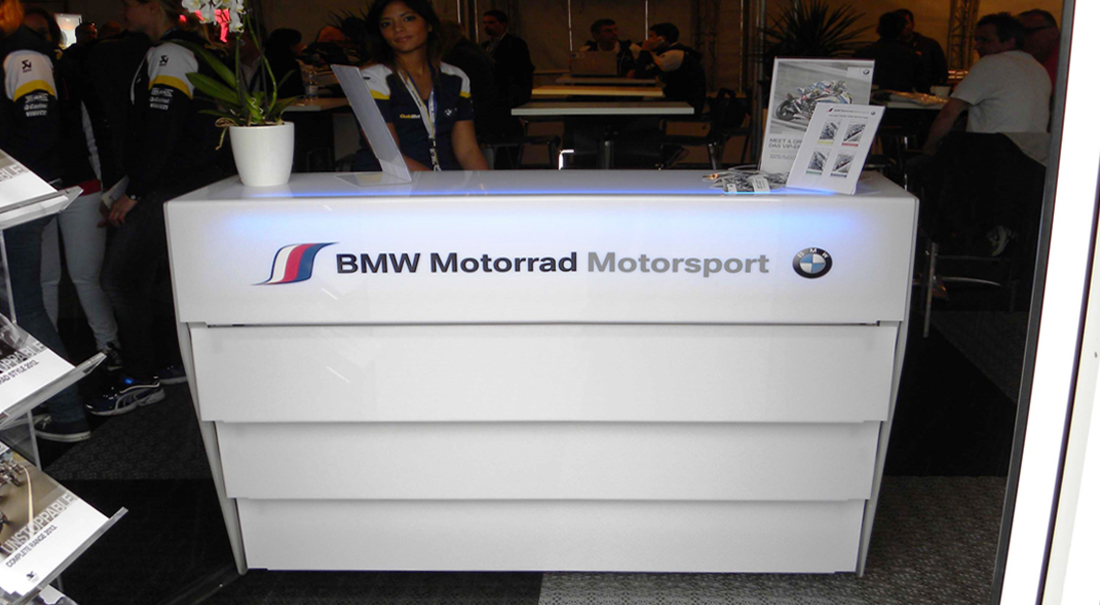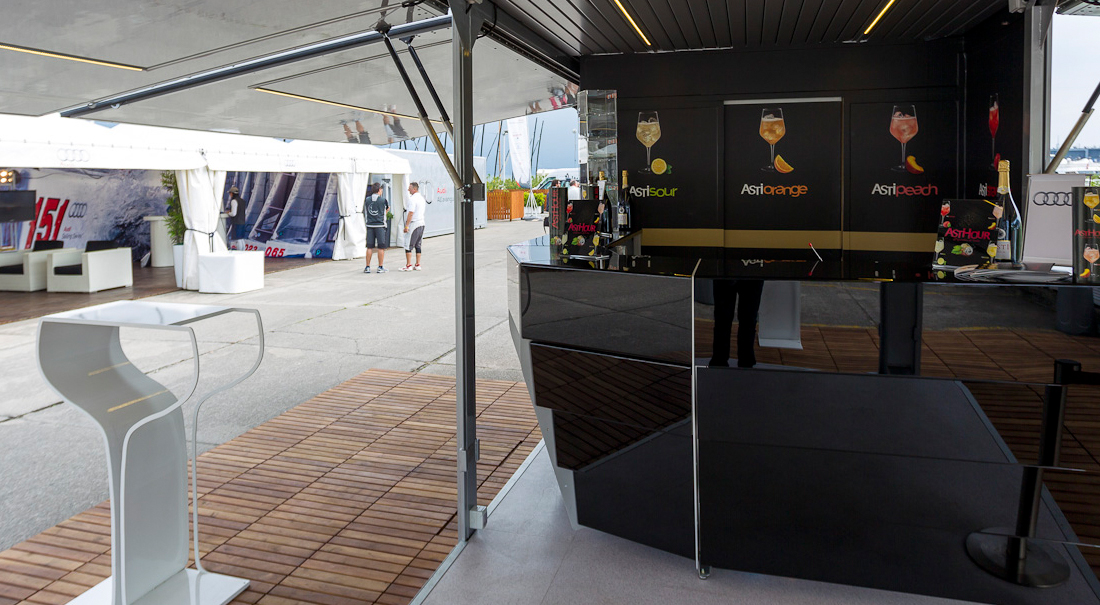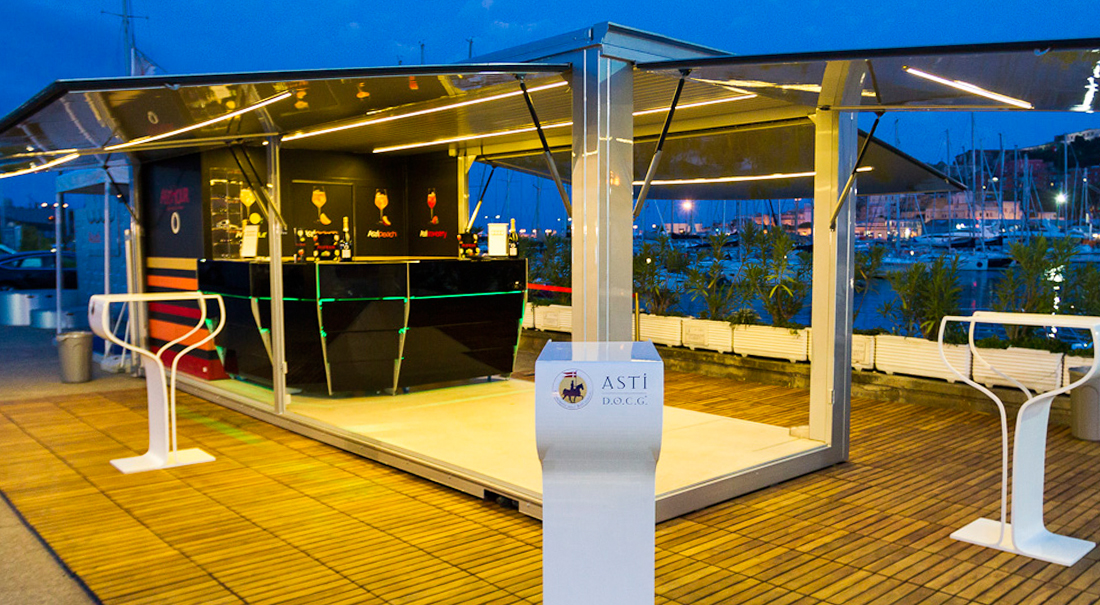 INDOOR & OUTDOOR MOVING AND MODULAR BAR COUNTERS AND RECEPTION DESKS

designed and executed entirely by Movidos in anodized aluminum, stainless steel and plexiglas. The system is made up of independent modules and modular units fitted with sturdy wheels stainless steel swivel with locking latches for easy handling. An efficient mechanism for opening / closing allows to reduce size, facilitating the transportation. The modules are constituted by a front that progresses smoothly forming the customer's work shelf . The back has a work plan and a compartment below usable by the operator as a warehouse for the insertion of machineries and professional equipment.

Rugged, with an attractive design and moved anywhere you need a reception desk, a workstation or a promotional spot. Movidesk has work surfaces and comfortable spaces dedicated as well as an image impact. The backlight WRGB can give it a different character whenever you want. The modularity of the system, taking advantage of special connection modules, enables to obtain solutions of a considerable size and in the desired shapes.

Foldy is a solid, customizable desk. Dimensions are slightly lower than Movidesk classic, it is quickly folds into a space paltry and is easily movable on wheels either closed or opened with convenient wheels at high flow rate.
Built with stainless and water resistant material making it ideal for use both indoors and outdoors, even beachfront.
WHY CHOOSE PRODUCTS MOVIDOS?
MATERIALS : stainless steel, anodized aluminum, plexiglass, guarantee the durability.
VERSATILITY : It can take different forms and dimensions!
EASY TO EQUIP : It can be configured with a wide range of accessories.
THE DESIGN AND LIGHTING : the MOVIDOS design

"CREATES LIFE AROUND!"

.